MISSION STATEMENT

"OUR DRIVING INSTRUCTORS ARE PASSIONATE ABOUT DRIVER TRAINING AND DEDICATED TO HELPING PEOPLE SUCCESSFULLY ATTAIN THEIR DRIVER'S LICENSE. MORE IMPORTANTLY, WE TEACH PEOPLE HOW TO BECOME SAFE DRIVERS AND APPLY DEFENSIVE DRIVING RULES."
DRIVING LESSONS AUCKLAND - THE A1 DRIVING SCHOOL WAY!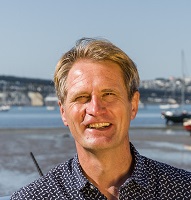 Harald Leeuwenburgh is a professional driving instructor and owner of A1 Driving School Ltd in Auckland. Prior to coming to NZ in 1994, Harald worked in the automotive industry in the Netherlands, where he trained in all the different aspects of the business. Harald continued to work in the automotive industry in NZ and was promoted to Service Manager for a Honda dealership in Auckland.
After deciding to branch out on his own, he has successfully owned and operated A1 Driving School Ltd since 2002. Apart from managing the business, he provides a comprehensive range of driving instructional needs.

A1 Driving School Ltd has male and female driving instructors throughout Auckland (incl. North Shore) that provide excellent driving lessons for people of all ages and levels.
All our driving instructors are qualified with NZTA. They are patient and accomodating. Training is done in modern, dual controlled, manual and automatic vehicles. A1 instructors provide a door to door service and are here to help, so if you need driving lessons in Auckland please contact us now to make your booking.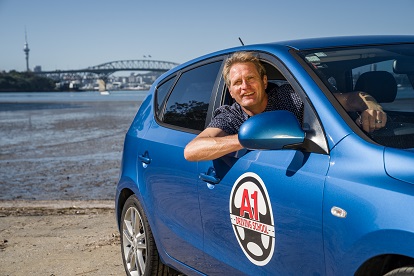 Being the owner of A1 Driving School Ltd, I am certainly very proud to be working with such a great team of professional driving instructors. With the increase of petrol prices and all other costs, we try to keep our prices at a reasonable level. I still believe our charge out rate for professional driver training is very good value for money and something everyone requires. Apart from the everyday running of the company, I keep myself busy with driver training in automatic cars. I do specialist training for disabled people and work with occupational therapists.
I also do assessments for people after they have been off the road for while. I drive a car with personalised number plate "A1 FUN". I believe learning should be fun and enjoyable. People should look forward to the next time they are behind the wheel. This is all done in a safe environment of course.

When I am not on the road, I run courses for learners licences, defensive driving (Street Talk) or various other courses involving Unit Standards at high schools.

I enjoy being outside if I am not working, rollerblading, motorbike riding, skiing or going for a pushbike ride with my family.

Contact Harald Leeuwenburgh Ph/ txt: 027 226 4316 harald@a1drivingschool.co.nz