GUIDE FOR LEARNER DRIVERS
Jump To:
Vital information for Learner Drivers
Quick Tips for Learner Drivers
Top Tips When Learning to Drive
You're a Learner Driver? Top 5 Tips for Success
How to Help Your Learner Driver
Driver Education: More than Just Learning the Road Rules
Young Drivers Stop Distracting Your Mates!
Driver Education Tips
Learn To Drive...The Right Way
Getting The Best Driver Education
Getting The Most From Your Learner Driver Training
Read our Guide To Driving Schools >
Vital information for Learner Drivers
Why Learner Drivers Should Get Professional Lessons
Learner drivers are doing it tough when it comes to passing the practical test required to gain their restricted licence. The New Zealand Transport Agency has made that part of the graduated licensing system much harder to pass - something to consider as you begin the journey that is 'learning to drive'. To greatly increase your chances of passing the test, learner drivers are statistically better off being taught by fully qualified instructors.
Learner Driver Safety
Learning to drive goes beyond getting your licence. It's all about enjoying years and years of safe driving. We want you to live! New Zealand has the highest road fatality rate in the OECD for 16- and 17-year olds. In 2011, young drivers aged 15-24 were involved in 80 fatal crashes, more than 540 serious injury crashes and nearly three thousand minor injury crashes. No wonder the NZTA made the practical test more difficult! As a learner driver, taught by us, you not only gain your licence – we also help you to learn defensive driving techniques, to help you to become a better driver, for life.
How The Restricted Licence Test Has Changed
In a bid to improve driving standards, particularly amongst accident-prone younger drivers, The New Zealand Transport Agency toughened up the practical test required to gain a restricted licence. As an agency spokesperson said; "It's important that we remember what this new test is all about.

Reducing needless deaths and injuries on our roads, improving the standards of young and novice drivers and encouraging them to take the time to develop their skills." The impact of the tougher test has been immediate, and startling.
Learner Drivers Fail At Alarming Rates
Immediately after it was introduced in February, 2012, the overall pass rate plummeted from 80% to 39%! Today, months after tougher standards were imposed; the failure rate is still more than 50%. Learner drivers have been given a message – turn up to the test with the required skills and at least 120 hours of on-road experience or pay the consequences.
The Secret To Passing Your Driving Test
We don't expect you to pay for 120 hours of profession tuition! But a solid foundation in professional driving lessons will be of huge benefit. Let us teach you good driving habits, and then let a fully licensed driver sit beside you while you put into practice what we have taught you. Come back to us for refresher lessons – after all, most test examiners fail learner drivers because basic mistakes are made. As professional tutors, we're trained to detect those mistakes and correct them. We won't let you get into bad habits.
The Winning Formula For Learner Drivers
While we can't guarantee any learner driver a first-time pass, we do recommend a winning combination that will not only give you the best possible chance at passing but will set you up for safe driving for life. 1. Professional foundations lessons with a qualified driving instructor 2. Minimum 120 hours practice time with a parent or friend in all conditions (rain, sleet, snow, darkness and heavy traffic – especially vital for driver education in Auckland, Wellington and other big cities) 3. Minimum 2 preparation lessons with a qualified driving instructor
Learning To Drive For A Lifetime
All learner drivers have one goal; to get their full licence. While we'll help you reach that stage, we have other goals in mind too. By picking up good habits as learner drivers, we all gain the skills required to enjoy a lifetime of motoring. Let us teach you what you really need to know, and back that up with on-road experience before you apply to sit the practical test. If you undertake 120 hours of supervised practice as a learner driver, you're 40% less likely to crash than learner drivers who only do 50 hours. Getting it right from the start is the most important decision you can make!
Quick Tips for Learner Drivers
In a follow to a previous post full of tips for learner drivers, I have come up with a few more!
If you are a learner driver it can be challenging to understand and learn the rules of the road and to drive your vehicle safely. Here are a few tips to keep you safe on the roads:
Always stay within posted speed limits. These speed limits are usually set up for a specific reason and are designed to suit the area. For example, speed signs are posted in school zones, usually of 40 kph or less so that drivers will slow down to allow for the possibility of school children crossing the road. If weather conditions change, you should adjust your speed too. Frost on the road in the morning can make for a slippery surface and new rain on roads that has not seen rain in many months can be equally slippery, due to the mobilisation of oil deposits on the road surface.
Pay attention to the road. This means no texting and no talking on the phone and no digging around in your vehicle searching for something that fell on the floor. Keep your eyes on the road and your hands on the wheel, no exceptions. Texting and other types of distracted driving are a major cause of many serious accidents and deaths each and every year. It's illegal to txt and call while driving.
Never drink and drive. Alcohol, even in small amounts, clouds the judgment and can lead to dangerous driving and fatal crashes. Do not become another statistic and make it a habit to drive sober, free of drugs and of alcohol. Forget about legal limits: one drink before getting behind the wheel is one drink too many and you are not only putting your own life at risk but also the life of other people who are on the road at the same time as you.
Be prepared for any type of emergency. Keep some emergency supplies in the boot of your car, including flares, a blanket, a flashlight, jumper cables and water. You never know when you might become stranded on the side of the road and emergency supplies can help you out if you are caught out.
Keep your car in good running condition including having regular maintenance performed on it. Have your car serviced regularly and of course have a current WOF. Invest in a good set of tyres for your vehicle and keep them inflated to the correct pressure.

When you get behind the wheel of a car, you are dealing with a large machine that can do a lot of damage to property, other vehicles and to pedestrians.
It does not take much to be a careful and conscientious driver.
Take the time to get to know your vehicle and how to operate it in a safe and responsible way at all times.

Top Tips When Learning to Drive
Learning to drive can be exciting, scary, fun and emotional. You are learning a new skill that will give you freedom for most of your adult life.
You will be able to drive yourself and others from place to place and get to your destination safely. It is important that you spend up to one year in the learning process before you take your final driving test.
Becoming a safe driver is sensible because it will protect you and other drivers on the road, saving lives and making the roadways a safer place to be.
Here are some top tips that should assist you with your learning process:
Starting out on a hill. If you are driving a standard vehicle with a clutch, it can be tricky to learn where the clutch "catches". One of the best things that you can do to prevent rolling back or stalling the vehicle is to use the handbrake. Simply pull the handbrake up when you stop on a hill. As you start off and feel the clutch "catch", then you can release the handbrake. This will save you from rolling back down a hill which is especially nerve wracking when there is someone directly behind you.
Never follow too closely. Always leave adequate space between yourself and the car in front of you. The average is about three seconds which allows you time to stop without hitting the car directly in front of you. When you see the car that is ahead of you pass a fixed object, you should be able to count one one thousand, two one thousand, three one thousand before you pass that same object. One of the main aspects of learning to drive is learning to keep a reasonably safe amount of distance between yourself and the vehicle ahead of you.
Remove all distractions. This means no music, no devices and no conversation with friends in the car. You must focus on the road at all times and keep both hands on the steering wheel. Any type of distraction can mean an accident and this is what you want to avoid at all costs
Practice driving on many different types of roads and highways as well as in the daytime and at night. As well, you need to practice driving in all different kinds of weather and driving conditions, where road construction is underway and traffic control is being undertaken. All of these situations help to prepare you for any situation during your lifetime of driving.
Consider taking some driver training courses. You can start off with the basics and then move to more advanced driving training and defensive driving. Taking driving lessons with an accredited driving instructor you can reduce the amount of driving time that you need to put in before taking your road test for a full license and to remove restrictions from your current driving license. The skills that you will learn through an accredited driving instructor can provide you with lifelong confidence and safe driving skills.
You're a Learner Driver? Top 5 Tips for Success
Once you have enough experience behind the wheel then you will be ready to take your driving exam and get your driver's licence. Here are five of the most common tips for those who are learning to drive:
Invest in lessons with a driving instruction school. Family and friends may seem like a good choice, but a driving instructor will give you the best possible driving education. An instructor is impartial and professional and will teach you how to drive the right way, following the rules of the road and how to respect other drivers and your vehicle while driving.
Always be courteous. If you feel angry or upset or tired, it is not a good idea to get behind the wheel of a car. A car can be a weapon if it is used in the wrong way and this can lead to people getting hurt or killed. Never drive if you are in a bad mood and can't concentrate on driving correctly.
Never speed. Speeding is never a good idea, and if you are a novice driver you can lose control of your vehicle and get into a serious crash. This can not only hurt you but can injure or kill other people too. If you are caught speeding before you are a fully licensed driver you may never move from being a learner driver to a fully licensed driver.
Always conduct a safety check of your vehicle before you get behind the wheel. Check to see that all of the tyres are inflated correctly, nothing is loose under the vehicle and the mirrors are adjusted correctly. Fasten your safety belt, adjust your seat to a comfortable position and make sure that anyone else who is in the car with you is also wearing their seat belt.
Never text and drive. If you have a cell phone, put it away or turn it off before you start your car. There is nothing more important than giving your full focus to the road and to driving. If you learn to focus as a learner driver then you will retain this focus as a fully licensed driver. Using a handheld device is illegal in many countries for very good reason. It is dangerous and can lead to a serious collision because you are not focusing on the road like you should be.
As a learner driver, it is very important to focus on the road and on all of the rules of the road. Once you have obtained your full license, there are certain things that you can let slide a little bit, but learning means that you must adhere to all of the rules of the road. Driving is one of the most complicated things that you will learn to do in your life and it is important to learn to do it well right from the moment you first get behind the wheel.
How to Help Your Learner Driver
When your children are ready to drive the first step in their journey towards being a fully licensed driver is to obtain their learner licence ("L"). As parents, we can welcome the freedom that it will bring to our child, but at the same time it is another step towards adulthood. After the initial test has been taken and the young driver is ready to go with a learner licence, then a parent can help them in many different ways.

The first and most important way that a parent can help, is to supervise their young driver. Learner drivers are not allowed to drive alone in the vehicle and must be accompanied by a supervisor. Each country is different, but in New Zealand the supervisor must have at least two years of driving experience in the class of licence that the young driver is practicing.

Some countries use a logbook to log the learners driving hours, but in NZ that is not the case. In NZ it is recommended that learners drive a minimum of 120 hours. Preferably some of those hours are down with a professional driving instructor.
A parent can be helpful in these situations because they will have many opportunities to drive with their child. It may be that they pick them up from school and allow them to drive home or they go out for the evening and allow the learner driver to drive home.

As a parent is helping their learning driver, when they first start out they should take them to a quiet area where there is little or no traffic.
This is the best place to start practicing with driving by slowly pressing down on the accelerator and slowly braking.
The first time a learner driver gets behind the wheel they are going to feel very nervous and unaccustomed to the feeling of the vehicle, so they need to be in a location where they can get the feel for the vehicle controls, but in a safe environment.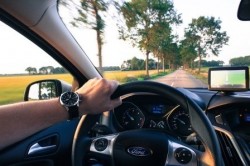 Parents should let their learner driver experience a wide range of driving conditions. In the real world, driving conditions are never ideal. There will be rain, snow, country driving, traffic in the city, animals crossing the road, and situations where evasive action must be taken to avoid a collision.

Another way that parents can help their learning driver is to invest in driver training for them with a professional driving school.
L-Plates must be displayed when a learner driver is behind the wheel and the learner licence must be carried by the learner driver. Once you have helped your learner driver to drive 120 hours supervised and they have held their learner's licence for a minimum of 6 months they are eligible to take their road test.

A parent must accompany the learner driver to the testing facility. A test must be booked in advance and then the young driver must show up at the appointed time. It is advisable that they arrive on time for their test or they will have to rebook because each slot is set for a certain amount of time for the driving test.
Driver Education: More than Just Learning the Road Rules
When it comes time to learn how to drive a car, a good driver education is an important part of becoming a fully licensed and capable driver on the roadways.
It is equally important to have equal sessions of classroom time and time behind the wheel of a vehicle to build your confidence and keep you focused and calm when you are ready to drive a vehicle.
What Will You Learn?
A good driver education is a combination of theory and practice behind the wheel. While it is extremely important to learn and understand the rules of the road, it is equally important to learn how to operate a vehicle safely and to practice what you have learned in sessions that are supervised by a qualified driving instructor.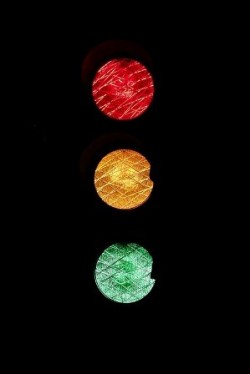 Taking a driver education course will help you to be prepared for a variety of situations. You will learn how to determine what types of situations are risky and how they can be avoided. You will also learn how to deal with and avoid distractions while you are driving.
One important aspect of learning to drive is learning how to be courteous to other drivers on the roadways. Your driver education will include learning everything that you need to pass your driving test and what your financial and legal responsibilities will be when you become a fully licensed driver.
How To Identify A Great Driver Education Program
It is important to choose a driver training school that fits your needs and is right for you. Always choose a quality program with experienced instructors, even if it means that you need to travel further to get to your classes. Great driver education programs have low student to teacher ratios so that each student gets the right amount of training.
All of the instructors in the program should be accredited with the right professional association. Instructors who teach driving to students should always be involved in training themselves and programs that are designed to upgrade their skills.
Once You Pass Your Driving Test
Passing your driving test does not automatically make you ready to drive in any scenario. The best drivers are those who have the experience to back up their skills. It can take a new driver about five years to learn all of the skills that they need to drive safely.
It is important to practice often and in a variety of road and weather conditions with someone who is experienced.
Every car is different and you were probably using the driving school's vehicle for your driver education program. Each time you get behind the wheel of a different vehicle, you will need to familiarise yourself with where everything is in that vehicle and what each thing does before you drive the car.
When you start practicing driving, it is a good idea to have a safe method of communication with the person whom you are driving with. Be sure to make a plan to keep distractions to a minimum.
When you start off with practicing, it is important to drive where there is very little traffic or none at all. Empty parking lots or side roads are great places to help you build up your confidence without having to worry about traffic or pedestrians.
Once you feel comfortable with driving in a simple environment, it is time to start practicing motorway driving, driving at night, driving in nasty weather and in heavy traffic.
Caring for Your Car – Maintenance Skills
It is very important to regularly maintain your car to ensure that it is safe and operates as you would expect. Basic car maintenance can help to prolong the life of your car and ensure that you are safe behind the wheel. You should be able to change a tyre, use jumper cables, check tire pressure and check fluid levels.
Learning Good Driving Behaviour
It is expensive to operate a vehicle because of all of the costs associated with it. There is the cost of petrol, tyres and insurance and regular maintenance of your vehicle. When you learn better driving behaviour, it helps to prolong the life of your vehicle and this includes observing the speed limit, braking gradually, keeping a constant speed and accelerating smoothly.
Do not do anything while you are driving that will distract you from the road. Never text while driving because each time you take your eyes off the road to look at your phone, you run the risk of leaving the roadway or colliding with another vehicle.
It does not take much for you to cross into oncoming traffic and by the time you notice your mistake, it may be too late. Never drink and drive, alcohol impairs your judgment and puts your life and the lives of others who are on the roadways at risk.
It is a good habit to check blind spots before you change lanes and ensure that you are keeping a safe distance between yourself and the vehicle in front of you. Driving takes a lot of concentration – as a new driver you will need to pay attention to everything around you from traffic lights to other cars on the road and the speed of your car.
Good drivers never let their emotions get the best of them. It is important to keep your cool even in the most trying of situations.
It is not worth it to get angry at other drivers, cyclists or pedestrians because it can be the cause of an accident. If you feel a situation escalating, back off or pull over until you can regain your composure.
Great driving instructors work with their students to ensure that they have a good foundation, and the skills and confidence that they need to feel comfortable driving on the road in traffic.
Once you have completed your driver education, you should be able to drive in any situation, in any weather and on any type of roadway with confidence. It is important for you to continue to search for a driving school that has instructors that are experienced and that you feel comfortable working with.
Young Drivers Stop Distracting Your Mates!
The NZ Transport Agency's Director of Road Safety, Ernst Zollner has said that distractions are especially dangerous for younger drivers.
Evidence shows that there is an increased risk of fatal crashes when young drivers have passengers in their car. As the amount of passengers increases, so does the risk when compared to driving alone. The risk also increases when passengers in the vehicle are close to the age of the driver.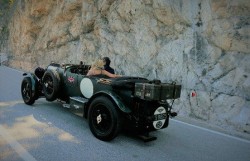 Zollner says that many young adults see a car as a place where they can hang out with mates and this can lead to driver distraction and accidents.
He wants to focus the attention on the issue with a series of outdoor, cinema and online ads which are aimed at encouraging young passengers to think about what they do in a car and how it might affect a mate's ability to operate a car safely.
The campaign is aimed at helping young passengers (18 – 25) to recognise that they may be a part of the problem of driver distraction.
Simple acts like turning up the music or yelling at mates can affect their concentration and lead to a crash Zollner stated.
Driver Education Tips
One very important milestone in anyone's life is learning to drive, but it can be a difficult process with many things to learn.
You must remember many important rules of the road before you get behind the wheel to practice your driving, but the experience you gain and the information you learn will all help you to be a safer driver once you are fully licensed.
There are many things to consider before you get behind the wheel of a car, and this article will cover some of those items.
Driving For The First Time
You will need a supervisor to drive with you that has held a full licence for a minimum of two years with the same vehicle class that you are driving. It is recommended that you take some professional driving lessons and practice with family and friends.
Make sure that you have read the rules of the road and know them. Your L Plates need to be on the vehicle that you will be driving and you should carry your learner licence with you every time you drive.
For the first few times that you drive, make sure that you turn off the radio to reduce distractions and make sure that you are giving driving your full focus.
Safety Check Your Vehicle And Adjust Settings
The tyres on the vehicle should be properly inflated and need a minimum of 1.5 mm of tread. Check the oil by pulling out the dipstick, wiping it off and reinserting it for a moment, then checking it again. The oil should be an amber colour (not black) and full to the line on the dipstick that says "full". The water should be full and you should have enough petrol for the amount of driving that you plan to do.
Sit in the driver's seat and adjust it so that it is in the right position for you to be able to see well and to control the vehicle properly.
You should be able to reach the control pedals comfortably. If not, you may need to move the seat back or forward. The headrest should be adjusted so that the top of the headrest is equal to the level of your eyes. If the steering wheel is adjustable, check to see that it is in the right position for you and that you can easily view the dashboard as well as the road in front of you.
Have your supervisor walk around the vehicle so that you can do a mirror check and find any blind spots. Your supervisor can also help you to check that all lights and indicators are working properly.
Familiarize yourself with all of the controls in the vehicle including the handbrake, windscreen wipers, demister, indicators and horn, because you want to know that they are working properly and that you know where they are when you need them.
Practice Your Driving
In order to apply for your restricted driver's licence, it is recommended that you drive at least 120 hours and you must hold your learner licence for a minimum of six months. Spread out your driving practice through the entire period and drive in different areas to develop good driving skills.
You should drive in a variety of conditions including dry weather, rain, at dusk, in the morning and at night.
Once you feel comfortable on the road, make sure you get some experience driving in busy peak hour traffic too.
Driving Under A Variety Of Conditions – Take Care
When you drive in fog, smoke or rain, slow down and increase your following distance behind the vehicle in front of you.
Turn on your headlights to increase your visibility and keep your car windows from fogging up by utilising your demister.
Try not to brake suddenly or accelerate quickly to reduce any risk of skidding.
If there are road closure signs, make certain that you obey them and do not drive on any street that is covered with water.
When you drive at night, turn on your headlights between sunset and sunrise or in conditions where visibility is not good.
This will ensure that not only can you see where you are going but that other drivers can see you too.
Always turn your headlights to low beam when another vehicle approaches you. If another vehicle is coming towards you and neglects to turn its headlights down, slow down and look at the left edge of the road until that vehicle has passed.
Driving On Dirt Roads
It is important to know that different road surfaces have different gripping characteristics. It is important to reduce your speed and increase the distance between your vehicle and the one in front of you.
When dirt roads are extremely dry large dust clouds can conceal a variety of road hazards including potholes and ruts.
When dirt roads are very wet the road can become slippery, boggy and muddy.
Driving On Busy Main Roads
It is important to never follow the vehicle in front of you too closely. The speed limit on main roads is much faster than side streets, so you will need to increase the distance between vehicles to allow for the longer time required for you to come to a full stop.
In good weather and ideal driving conditions you should leave a minimum of two seconds between your vehicle and the one in front of you.
Intersections can be extremely dangerous and should be approached with care, even if you have a green light. Sometimes vehicles run lights from the opposite direction when the light is orange or even red, so you must watch for those drivers.
Always drive at the posted speed limit and adjust your speed for any dangerous road conditions.
It is important to watch ahead on the road for possible hazards so that you have time to react. If you want to change lanes or turn, plan the move ahead of time and give warning and an indication of your intentions by using your indicators.
Always be aware of what other drivers around you are doing.
Driving In the City
You need to plan the route that you will be taking ahead of time and always make certain that you are in the correct lane to turn where you need to.
It can be quite stressful to miss a turn and then have to double back to try to find the correct turn.
Watch road signs and markings like no entry signs, one-way signs, pedestrian crossings and shared zones.
Never run red lights at intersections and keep an eye on reduced speed limits where pedestrian traffic is heavy.
Driving On Suburban Streets
It is important to slow down and watch carefully when you drive near parked cars.
Pedestrians and children can be difficult to see if they come from behind a parked car and decide to cross the road in front of your vehicle.
Be alert and slow down near schools and playgrounds where children are likely to be playing. Never drive faster than 50 km/h unless you see a posted sign that indicates otherwise.
Be alert at stop or give way signs and any unmarked intersections.
Driving On Country Roads
Always be on the lookout for wildlife and livestock that is near the road and near any water crossings, especially at sunrise and in the evenings. You need to watch out for tractors on the roadways that may be towing farm machinery because they will be moving slowly and may not be able to see you behind them.
Never stop near a bridge, floodway or a narrow section of a road.
If it is safe to pull over to the left and stop, you should do so when you see a long truck approaching you to prevent damage to your windscreen.
If you need to overtake a truck, only do so when you are on flat, straight ground and have a clear view ahead.
Driving On Mountain And Range Roads
Drive cautiously and adjust your speed to observe any warning signs as many of these roads are extremely steep with a lot of sharp and blind corners. Try to avoid over use of your brakes by gearing down and using the correct gear for the situation.
Never follow vehicles too closely, especially if they are struggling to make a particularly steep climb. If you must overtake a vehicle, only do so when you can see clearly ahead of that vehicle.
Learn To Drive...The Right Way
As you learn to drive, you might be tempted to take shortcuts to save you money, and hard work. For example, you might not put in the recommended amount of hours behind the wheel before doing your restricted test. And you might call on family or friends to give you free lessons, instead of paying for professional driver education. Whatever shortcut you take, you're going the wrong way!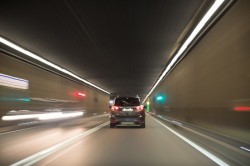 Cutting corners as you learn to drive will lead you to being under prepared when you take that rigorous test at the restricted licence stage. You won't have enough hours under your belt, and enough driving 'smarts' in your head. You're doomed to fail the test. Unless, of course, you learn to drive...the right way.
A Very Testing Test
There's no way you can fool the examiner as you go for your restricted licence. They'll know if you've come to the test more hopeful than skilful. They're under strict instructions to play it tough as they test you, and that should come as no surprise. Our road toll is scary, to say the least. We are, as a nation, poor drivers. Driving standards need to be raised, and the new, tougher test, reflects that. It's never been harder to learn to drive, but then it's all about being a safer driver!
In recent months, since the introduction of the new restricted driving test, less than half of the learner-drivers passed. A major reason for this is they just didn't have enough supervised experience behind the wheel. As you learn to drive, keep this figure in mind – 120 hours. The New Zealand Transport Agency recommends every learner-driver have at least 120 hours behind the wheel before they sit their practical restricted test.
Don't Waste Your Time
Spending 120 hours in the driver's seat is vital as you prepare for that all-important restricted test. But you could be wasting your time if you lack basic driving skills – all you are doing is multiplying bad habits by 120 hours! That could easily happen if you receive your initial driving tuition from a family member or a friend who got their licence when it was as easy as a spin around the block. Their lack of skills, and a lifetime of dubious driving habits, could easily rub off on you.
And, as you spend 120 hours behind the wheel, you're simply spending more and more time copying their limited skills. When it's time for the restricted test, this will be only too evident to the examiner – and only too evident to you as you come to terms with a failed test, and an $88 re-sit fee.
120 Good Hours Spent Learning To Drive
So, how do you learn to drive the right way...and spend 120 good hours behind the wheel?
The answer should be obvious. Professional driving tuition. Qualified driving educators, such as the ones we employ, can get your motoring career off on the right foot...so to speak. By learning the right skills from the word go, and putting them into practice during your 120 hours behind the wheel, you'll have a much better chance of passing the restricted test.
A few lessons to start with, followed by refresher lessons as you continue to learn to drive...that sounds like a plan for success. Certainly a better way to go than taking shortcuts!
Getting The Best Driver Education
Your driver education should be taken very seriously. It's not enough to ask a favourite uncle for a few lessons as you learn to drive, and then leave the rest to chance. Your driver education needs to be comprehensive and professional. You have rigorous driving tests to pass, and a lifetime of driving challenges to contend with. You need to be taught by people who understand the testing process, and who know what skills you need to stay safe. Professional tuition gives you the driver education you need.
What You Need To Learn
Basically, you need to learn to stay alive! Your focus as a learner driver is probably on passing the theoretical and practical tests that are part of our graduated licensing system. A qualified driving instructor sees it differently. Of course, they want to help you get your licence. But they also want to give you the skills you need to be a safe driver once you have your licence. Pretty much anyone with a drivers licence can teach you the physical skills required to drive a car. But it's a lack of mental application that usually causes test failures and road accidents. Call it a brain fade if you will. And not everyone can teach you to engage your brain before you start the car. It takes a professional driving instructor to pass on that knowledge.
Pick Their Brains
A professional driving instructor is paid to be a smart driver. Their livelihood, and reputation, depends on it. So wouldn't it make sense to learn to drive with someone who is well endowed with 'road smarts'? The alternative is to learn with a friend or family member who didn't need too much in the way of brain cells to pass the driving test back in the days when it was very, very simple. We're not saying that they're dumb. Far from it! We're just suggesting that they might not know everything you need to know to pass the modern test. Times have changed, the testing procedure has changed. A professional driving instructor is up to date with these changes and knows how to help you handle them. That's their job!
Take A Defensive Driving Course
To boost your driver education – and to gain a substantial reduction in the restricted licence period – you should enrol in a defensive driving course. We offer these courses, and we know how good they are at turning young drivers into smarter drivers. The courses are interactive and intensive. The theoretical and practical elements of a defensive driving course will teach you about things like risk management, how to drive to the conditions and how to avoid dangerous situations. If you are serious about your driver education – and you should be – enrolling in a defensive driving course is a very smart thing to do.
Getting The Most From Your Learner Driver Training
Your learner driver training is one of the most exciting things you will ever do. It represents a step towards independence as you go from passenger to driver. There's a chance for you to finally get in behind the wheel, and take control of a vehicle. Yes, it is exciting. But it's also very important. As a driver, you have many responsibilities – to yourself, your passengers and to all those you share the road with. Enjoy the journey as you learn to drive – but please try and learn as much as you can while you go about it.
The best way to do that is to learn from the best. A fully qualified driving instructor represents your best chance of receiving a comprehensive driver education, that will see you enjoy test success and a lifetime of safe motoring. Of course, we would suggest professional tuition – that's what we do! But look at the statistics and you'll see why we urge you to use a driving academy as part of your learner driver training.
The Stats Don't Lie
Male drivers in the 15-19 year age group are about nine times more likely to crash than male drivers in the 55-59 age group. Female drivers aged 15-19 are seven times more likely to crash than female drivers aged 55-59. in 2011, drivers aged 15-24 were involved in 80 fatal crashes, with primary responsibility for 71 of them. It's plain that as a young driver, you are at risk. And just as obvious that you need to learn as much as you can to avoid becoming a statistic. Learn to drive well, don't be a statistic!
First Things First
The first thing you should do upon receiving your learner's permit is to call a driving school. There is probably an expectation that a family member of friend will offer to supervise you as you practice your driving. That's an offer you should take up...BUT only after you've received some professional tuition. By taking a few lessons with a qualified instructor, you'll immediately be armed with test-passing and life-saving skills. Once you have learnt these things, you can put them into practice with a fully licences driver beside you. That driver is your supervisor, not your teacher. Focus only on what your driving instructor teaches you because they know what's best.
Practice, Practice, Practice
Lessons from a qualified driving instructor are a great way to begin your learner driver training. These lessons should be followed up with supervised practice, and plenty of it. At least 120 hours of practice is recommended by the New Zealand Transport Agency as you look towards your restricted licence test. Of course, you don't have to have a driving instructor beside you for all of those hours. A fully licensed family member or friend can supervise at this point but remember...focus on what your driving instructor has taught you and politely ignore well-meaning but dodgy advice from anyone else!
Learner driver training is about learning to be a safer driver, and that's a lifelong skill for a long, long life!