May 02, 2019 at 12:11 PM
GUIDE TO DRIVING SCHOOLS
Jump To:
General FAQs
Unit Standards For The New Zealand Class 1 Driver Licence
Driver Education. 5 Reasons Why It Is More Important than Ever
10 Aspects of a Great Driving Academy
Driving Instructor Qualifications
Driving School Prices - What Are You Paying For?
Are Cheap Driving Lessons Worth it?
Professional Driver Education: The Benefits!
The Benefits Of Driver Training Courses
10 Reasons why a Professional Driving Instructor is Better than Your Parents
Learn To Drive In Your Holidays
Capping Off Your Driver Education
Are You Ready For Your Driving Test?


General FAQs
Q: How do I book my driving test?
A: Go into a Drivers License Agency office, mostly VTNZ offices or make a booking online: www.nzta.govt.nz
Q: Is it easy to drive an automatic car then a manual?
A: Learning a manual car is more difficult, because there is more to learn (gear changes and use of the clutch).
Q: Can I change my driving instructor throughout my lessons?
A: Yes you can, but we prefer students to stay with the same instructor
Q: How many lessons do I need to learn to drive?
A: The number of lessons is different for each person. We strongly recommend people to practice outside their lessons. Learning to drive is a practical experience, so the more hours you can clock up the better.
Q: What happens if I forget my license for the driving lesson?
A: You need your driver's license to legally drive on the road. You will NOT be able to do your lesson and we may charge you for the lesson.
Q: Are driving lessons better at the beginning of learning to drive or towards the end?
A: We recommend to do lessons when you first learn to drive and towards to end. Even better would be to do some lessons in between as well. More practice outside the lessons is still recommended.
Q: How long until I am able to go for my license?
A: You have to hold your learners license for a minimum period of 6 months.
Q: Should I learn in an automatic or manual car?
A: We would recommend to learn in a manual car. If you know how to drive a manual car there are no restrictions to the type of vehicle you can drive. Manual vehicles are still a popular choice with trades people, the council and businesses.
Q: Is it better to get a manual or automatic license?
A: If you get your license on a manual car you can drive both manual cars and automatic. If you get your license on an automatic car, you can only drive an automatic car untill you get your full license.
Q: Can I use my own car for professional driving lessons?
A: Yes, you can, but depending on the type of license you hold and the amount of driving experience you have, it may be safer to initially use one of our vehicles with dual controls.
Q: How long does a driving lesson go for?
A: Lessons are typically one hour in length however lessons can go longer if arranged.
Q: Why should I use a driving instructor?
A: Driving instructors are professionally trained to teach people how to drive. You may pick up a lot of "bad" habits when learning from a friend or family member. It is much safer to learn in a vehicle with dual controls.
Q: Where does the driving instructor pick me up from?
A: The normal pick up is from your house unless arranged differently.
Q: Are there any extra benefits to driving lessons?
A: Learning from a professional. Using a dual controlled vehicle purposely set up for training. Learning the correct ways of doing things. Knowing what to expect on your driving test. Doing a mock test to establish if you are ready to sit the test.
Q: When I am on my driving test, should I drive slower in the rain?
A: You don't need to necessarily drive slower in the rain. The key is to "adjust your speed to the conditions". The testing officer wants to see that your confident in your ability. Too fast is not good, but too slow is not good either. Again this comes down to plenty of practice before the test in all kind of weather situations.

Q: What are some of the most common mistakes people make on their driving test?
A: Common mistakes people make when sitting the practical driving test are: Not fully stopping at stop signs. Failing to give way at intersections. Poor gap selection at intersections on or on lane changes. Exceeding the speed limit. Remember the driving test is about being safe on the road!
Q: Do I need to fully stop at a Give Way sign?
A: Not necessarily. When approaching a Give Way sign, drive at a speed so that you can stop smoothly, but if there is no need to stop, don't stop! It is important to anticipate traffic situations well in advance, so that you don't stop unnecessarily.
Q: How long should I stop for at a Stop sign?
A: Your wheels have to fully stop, so you are not rolling through the Stop sign, but there is no particular time you have to stay stopped for.
Remember if you would stop and stay stopped for too long, you may be missing out on good opportunities to enter the traffic flow.
Q: What should I see in my side mirrors?
A: You should always see a little bit of your own car in the first part of your side mirrors. In regards to the height of the mirror, the rear door handle of the the car should be about in the middle of your mirror.
Q: Am I ready to successfully pass my restricted license test?
A: The only way we can tell if you are ready to pass your license test is by doing a "pre-test assessment" with you. We will take you through all the license test scenarios and give you feedback on the areas you need to improve on. We also look for patterns in your driving where you are consistently make the same mistake. For example, on several occasions you are exceeding the speed limit.
Q: Where is my "Blindspot"?
A: The blindspot is the area that is NOT covered by your mirrors. Over your shoulder on the right and left side of you. The blindspot should be checked when changing lanes or changing position on the road.
Q: Do I have to do a parallel park on my restricted license test?
A: Yes, a reverse parallel parking is the preferred option on the restricted license test.
Q: Do I need to indicate when going straight at a roundabout?
A: If you are going 'straight' through a roundabout, don't signal as you come up to the roundabout but signal left as you pass the exit before the one you wish to take. At some small roundabouts it may not be possible to give three seconds warning, but it is courteous to give as much indication as you can.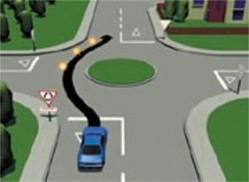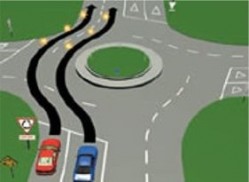 Q: Do I need to stop for 3 seconds when coming to a stop sign?
A: No, you do not need to stop for 3 seconds at a stop sign, but you do have to make sure that your wheels stop rolling completely before you continue. In actual fact stopping for 3 seconds is not such a good idea at all, because it may mean that you are missing an opportunity to go. Following is what we advise you to do: Stop behind the yellow line first. If you can't see properly, move forward to a position where you can see properly and continue to go if it is safe to do so.
Unit Standards For The New Zealand Class 1 Driver Licence
Learners enrolled in schools or registered tertiary education organisations (TEOs) which hold consent to assess for the 'Driver licence class 1' domain can now get the New Zealand Class 1 Driver Licence Unit standards.
There're three standards, namely:
29363 – With this, a person can learn to drive a vehicle but within the conditions of the class 1 New Zealand learner driving licence.
29364 – This allows the learner to drive a vehicle in New Zealand but under the conditions of the Class 1 New Zealand restricted driver licence.
29365 – Learners can drive a vehicle under the conditions of a Class 1 New Zealand full driver licence.
Credits from the above standards can contribute towards the achievement of NCEA and other qualifications on the New Zealand Qualifications Framework.
How Schools And Institutions Get Consent To Assess

Since these standards are included in the Base Scope of Assessment for Schools, secondary schools get automatic consent to assess for the class 1 Driver Licence unit standards.

The schools should, however, update their consent files from the NZQA website. The school's student management system (SMS) may also require refreshing for access to the latest standards available. The information will be available from SMS vendors from 5 April 2016.

Reporting Costs And Monitoring Of Standards

All the reporting fees are covered by the learner's standard fees collected by the school annually. The NZQA will collaborate with The New Zealand Transport Agency to monitor the award of the standards.
Driver Education. 5 Reasons Why It Is More Important than Ever
Driver education, also known as driving tuition, driving lessons or driver's ed, is a formal class or program meant to prepare a new driver to obtain either a learner's p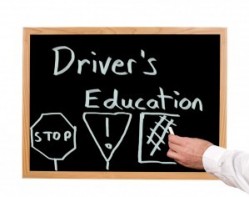 ermit or a driver's licence. The class or program may take place online, in a classroom, in a vehicle, or a combination of these. Topics covered include traffic code or laws and proper vehicle operation.
If you are working towards obtaining a driving licence, then driver's ed is a program you do not want to miss. But if adding another class to your already busy schedule doesn't sound too cool, check out why it is to your advantage to take driver education. Here are five reasons why taking driver's ed is now more important than ever.
You learn from a professional. Your mum or dad might be a good driver, but he/she might not be the best person to give you driving lessons. Driver education programs offered by certified driving schools are often more efficient and comprehensive than learning from a family member or on your own. And because of the ongoing training and retraining professional instructors undertake to retain their government certification, their knowledge and information on driving is always up to date. This makes what they teach you accurate and relevant.

Safety. In addition to providing experienced instruction and modelling good driving etiquette, driver education reinforces best practices – such as distraction-free driving – that will keep you safe and alert on the roads. Your localised driving lessons will also provide additional information that is specific to your area such as tips on motorway driving, inclement weather, and how to navigate busy urban streets safely.
Reduced learning times. Driving lessons are structured to suit your learning capabilities. Your instructor will develop a customised teaching plan for you that matches your learning abilities with the curriculum. With a personalised teaching plan, the instructor will know where to spend more time on and where less time is required. And by using a teaching plan that is most suitable for you, learning time will be cut significantly enabling you to complete your course in the shortest time possible without skipping anything.
Building confidence. Driver education is not only important for building driver confidence in new drivers but in drivers who have relocated from another country. For new drivers, lessons help build confidence by providing knowledge, skill and exposure to various driving situations. Drivers relocating from another country get accustomed to driving in a new country under the safe supervision of an experienced local instructor which helps build their confidence.
Increased chances of passing driving tests. Driving schools do their research and know exactly what the New Zealand Transport Agency (NZTA) expects from you in the written and practical driving tests. This means that they know how to best prepare you for the exams. A proper driving school will equip you with all the knowledge and skill you require from fundamental safety tips to the basics of traffic laws and traffic signs to not only help you pass your tests but to also make you a better driver.
10 Aspects of a Great Driving Academy
Joining a driving academy should be not for the sole purpose of helping you pass the driving test. Passing the driving test is only part of learning to drive.
You also need to acquire the necessary skills to keep both yourself and other road users out of harm's way when you get behind the wheel.
To get these essential skills that will keep you safe on the road, you'll need to enrol in a good driving academy. A good driving academy is one that focuses on the well-being of all road users: if you successfully teach a person how to drive safely, then that person is well on the way to being able to pass the driving test.
So what are the aspects of a great driving academy?
Equipment – A great driving school has all the necessary equipment to train a new driver. They have an easy to drive vehicle with dual controls, teaching aids and other learning materials that you will require during training.
Certified instructors – A proper driving school has qualified instructors who have been certified by the NTZA. This means they possess the necessary skills and have undergone adequate training before they start teaching.
Experienced instructors – The more experienced the instructors are, the better they are at doing their jobs. Driving instructors with years' worth of experience will be in a better position to train new drivers.
Curriculum – The academy's curriculum needs to touch on all the important aspects of driver training which should be adhered to.
Teaching methods – Great driving schools use the most appropriate and not the most convenient, methods to pass knowledge on to their students.
Additional courses – These courses are offered to enhance the proficiency of the driver. They may be included in the curriculum or offered as an additional option.
Flexibility of schedules – Juggling between your other responsibilities and learning how to drive can sometimes be difficult. A good driving academy should be able to adjust its schedule to make it convenient for the learner to attend lessons.
Individualised teaching plans – The instructor assigned to you should be able to develop a personalised teaching plan that is in line with the academy's curriculum to suit your specific needs.
Payment plans – Not all people can afford to pay the academy's fees in one lump sum. A good academy offers flexible payment plans so that learning is not interrupted due to financial restraints.
Professionalism – Before you finish your training, you'll have to spend several hours in the company of a stranger (your instructor). Instructors who are both friendly and professional will make this time enjoyable and lessons more fruitful.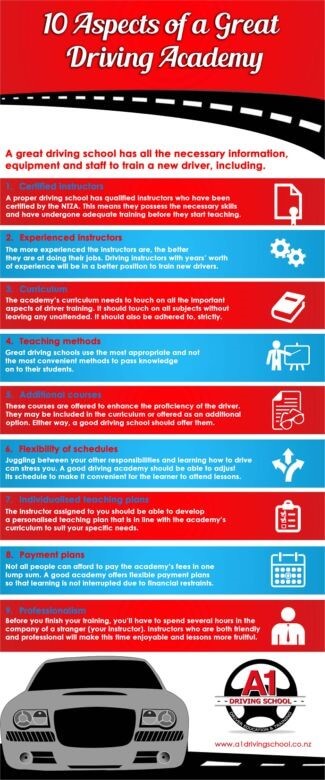 Driving Instructor Qualifications
Before someone gets the nod from the New Zealand Transport Agency (NZTA) to become a driving instructor and get their "I" endorsement, there are several qualifications one must meet.
The transport agency insists on these qualifications to ensure that the newly-certified instructor is competent enough to train new drivers.
This is because if not trained right, new drivers pose a risk to both themselves and other road users. Below is a list of the requirements necessary for one to become an Approved Driving Instructor (ADI) in New Zealand and how they benefit you as a student.
The applicant must have held a full New Zealand driving licence for a period not less than two years. This ensures that the prospect possesses the adequate driving experience to teach.
One must successfully complete an ADI course. Every driving instructor in New Zealand needs to take this course before being approved by the NTZA. In this course, training instructors are taught and assessed on the following:


Developing and following through on individual driver training plans.
Implications of factors that affect people's learning, on instructors.
How to observe and analyse the way a person is driving and how to improve this performance to the required standard.
How to carry out in-vehicle driver training.
Light motor vehicle dynamics and handling characteristics.
Hazard detection and response.
Strategies and techniques for risk reduction while driving.

After this course, an instructor will be able to teach students with different needs, develop personalised teaching plans and have adequate safety skills and knowledge to pass on to the learner.
The applying instructor has to prove that their eyesight meets the required standard for an "I" endorsement. This is both for his/her own safety and that of the students.
One must pass the "fit and proper person" check. This check takes into account things such as:


Criminal convictions.
Transport-related offences and especially those that are safety related.
Behavioural problems history
Past complaints relating to transport services offered before.
The applicant's transport-related fine payment history.

The applicant must take and pass a practical driving exam. Applicants must sit and pass a practical driving exam to ensure that they have the required skills to teach driving.
All these measures are taken so as to ensure the safety of the instructor and the student, and to make sure that the trained driver will possess all the necessary skills to ensure road safety for all.
Driving School Prices - What Are You Paying For?
Some people are reluctant to pay for lessons at a professional driving school preferring to undergo their training with a friend or relative. This is because they assume that you can acquire all the knowledge you require from a non-professional.
This is, however, not true. A professional will be able to help you in many other ways that a non-professional can't.
You may think you are saving a few bucks by not enrolling for professional driving lessons, but the kind of knowledge and skills you will get from using a professional instructor is worth it. By paying the driving school fees, you are paying for the following:
Proper learning equipment. You are paying to use proper training equipment and facilities that you would not have access to if trained informally. Some of these equipment and facilities include reading materials and a specially modified vehicle made specifically for driver training. This vehicle is fitted with a dual control system to ensure safety for both the instructor and the learner.
Skills and experience. The instructor who will be training you has the necessary skills and experience to train you on how to handle your vehicle on the road. He will impart knowledge to you on the latest developments in traffic rules and give you tips to improve your safety.
Driver education. This part of driver education is done in a classroom or over the internet as it's theoretical. In this, the driver is taught how to read and interpret road signs and prepared for the behind-the-wheel lessons so that you can have a general idea of what is expected of you once you are on the road.
Exam preparation. The instructor will help you prepare for the driving licence examination by helping you out with the registration process and training you on how to handle frequently asked questions in these exams. In effect, the instructor will help better your chances of passing your examination and getting your driving licence.
Enrolling in a driving school is one of the best decisions a would-be driver could make. The professional lessons will help ensure that you are a competent driver and thus protect both your safety and that of other road users.
Are Cheap Driving Lessons Worth it?
Cheap driving lessons sound great but you have to be careful because they are not always the best value. Cheap driving lessons should never cut corners. Low-cost lessons should still give you a comprehensive tuition, and equip you with the skills you need to become a safe, confident and competent driver. We like to think we offer driving lessons that teach you these skills at a very affordable cost. But, as you shop around for lessons, you may be tempted to go with the cheapest driving school you can find. However, can you be sure that the cheapest lessons actually represent the best value?
Every driving lesson should be comprehensive, teaching the skills that are needed to be a safe, considerate, confident and competent driver. Many driving schools offer lessons, but some offer them at a very low price and you may wonder if this is a great deal. It can be tempting to choose the driving school that offers driving lessons for the lowest cost that you are able to find. But how can you be sure that the lessons that you are paying for are a good value?
Why Cheap Driving Lessons Are Not Worth It In The Long Run
Everyone loves to get a great deal and cheap driving lessons are no exception. You might feel like you are getting a great deal because you saved so much money, but there is a little more to it than that. When you learn to drive you are learning very important skills that you will need for the rest of your life. When you learn to drive correctly under the professional teaching of a skilled driving instructor then you will be road-ready now and in the future.
The experience of a good driving instructor is simply priceless. They can teach new driver not only how to drive, but how to drive defensively, how to read other drivers on the road and how to predict and respond to, what will unfold in front of them as they drive.

Driving schools that charge too little may be cutting a few corners just to turn a profit. It may be that the instructor that you end up learning under is not very experienced. It could also be that the instructor you are learning from may not be a qualified NZTA instructor.
Another factor to consider with cheaper driving lessons may be that you are learning to drive in an unreliable vehicle. There is nothing good about not being able to have a complete driving lesson because the vehicle you are learning in has broken down. If you see a fantastic deal on a driving school then you should proceed carefully.
Some instructors that give cheap driving lessons may not be certified under the NZTA. The NZTA requires all instructors to take a course and become certified for each class of driver licence that they want to teach. If an instructor is teaching students how to get their Class 1 driver licence then the instructor will need an I(1) endorsement. The prerequisite is that they need to have held a New Zealand Driver Licence in the class they want to instruct in for at least two years prior to applying for certification.
They will also need to complete an approved driving instructor course, submit an application form, have their eyesight tested, pass the fit and proper person check, pass a practical driving test and pay the testing fees. In some cases they may be required to provide a medical certificate.

Before you decide to go with cheap driving lessons, find out what you get for the price that you are paying. Ask about the vehicles that will be used, ask about the qualifications and experience of the instructors and base your decision on those types of things, not the cost alone.
Consider The Experience And Knowledge Of The Instructor
When you are looking for professional driving instruction, you want to find affordable instruction of course, but you also want to go with a school that is experienced and knowledgeable.
The courses that you take should ensure that you are fit to be on the road because you can be putting a lot of other people in danger if you are not a very good driver. The driving tests that new drivers must pass these days are much more complicated and difficult than tests of even just a few decades ago. These written and driving tests are designed to ensure that everyone who is on the road is a good driver with the right qualifications. Remember to look into the credentials of the school and ask for the qualifications of the instructors.
When Cheap Driving Lessons Don't Pay
The less you pay, the better off you are. Right? It's a little more complicated than that! Driving schools are teaching you a hugely important skill. The professionalism and expertise of your tutors could save your life. It therefore stands to reason that qualified and experienced tutors are worth every dollar. Unfortunately, many driving schools that charge very little actually offer very little when it comes to quality tuition. Your tutor might not be a qualified NZTA instructor. They might not be able to teach you the extra skills required to pass the much stricter test at restricted level. The vehicle you learn in might not be reliable – and there's nothing worse than not receiving a full lesson because of a breakdown. Or, there might be hidden costs, such as fuel. Don't be blinded by dollar signs – or a lack of them. Check for qualifications. Check credentials. Check for experience. Check the standard of the vehicles. Check that everything is included in the price. Make your decision based on those things, not just the low cost.
Think Expertise, Not Expense
At the end of the day, all professional driving tuition should be affordable from your first driving lessons to advanced defensive driving courses; it's a matter of public safety. If it wasn't, you'd be tempted to take free lessons from a family member, or a friend. Sure, you'd save money. But at what cost? As you learn to drive, a family member or friend will probably offer to give you lessons. However, your teacher probably received their licence back in the day when a practical test lasted all of 20 minutes. How can they possibly teach you all the extra things you need to know as you go through the graduated testing process? Free lessons from family or friends are just a recipe for failure. You should always receive professional tuition, and back that up with regular drives with your family or friends as passengers – just make sure you ignore their advice and remember what we've taught you!
A Happy Balance of Cheap and Good
Your primary concern might be finding cheap driving lessons. Our prime motivation is to teach you everything you need to know, at a price you can easily afford. We think that's a very happy balance! Check out the profiles of our tutors – you'll see they're all qualified and experienced, equipped with the knowledge to help you pass your test, and become a safe driver. That's the real value of learning to drive with us. And in the long run, when you're responsible for the safety of your family, your friends and all your other passengers, that sort of expertise is priceless. Feel more confident behind the wheel, take the driving lessons that Auckland drivers need to survive our roads. Be an A1 safer driver.
Driver Education in Auckland – What to Look For When Choosing a Driving School
Whether it's you, or your child in need of driver education in Auckland, don't risk lives by opting for the wrong driving lesson options. Not all Auckland driving schools can offer the same level of expertise,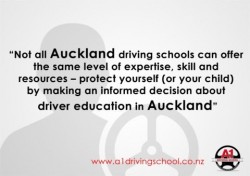 skill and resources – protect yourself (or your child) by making an informed decision about driver education in Auckland. Finding the best driver education in Auckland for yourself or your child is vital. The success rate for the New Zealand restricted licence practical test is very low; just 38% in March this year, crawling up to 46% in August! More importantly, it's about driving safely and defensively for life.
Important: The Wrong Choice For Driver Education
Driver education too often comes down to the wrong choice – choosing a friend over a professional driving instructor. You (or your child) could receive all driver tuition from an unqualified person, they might be cheap but then they might also be out of touch too. Back in the day, tests were much easier. You're risking failure if they can't teach you the skills you need to pass the new – and much tougher – practical test at the restricted licence stage. The right choice when it comes to driver education is lessons from a professional driving school, backed up by hours of practice on the road with a friend or family member.
Auckland's Unique Challenges For New Drivers
Driver education in Auckland presents unique challenges. Nowhere else in New Zealand has such a sprawling road network and as much traffic. Professional tuition is vital as you encounter these factors for the very first time. So, as you embark on a course of driving lessons in Auckland using professional tuition, what should you look for in a driving school? Who will provide the best tuition?
Choosing NZ Driver Education – Look For The Big "I"
There is no shortage of driving schools in Auckland but not all driving schools are equal! Some are better qualified to teach you (or your child) than others, and that should be the first thing you look for. Your professional driving instructor must have an "I" endorsement. This shows they are fully qualified, and endorsed by the New Zealand Transport Agency. An instructor with this endorsement has been trained to provide you with the best possible driver education in Auckland. They know which skills the testing officers are looking for in a practical test, but they can also pass on the expertise you need to be a safe driver long after you've gained your full licence. When you're looking for driver education for your child, this is vital for keeping them safe on the road.
Other Important Factors To Consider When Choosing A Driving School
Driver education isn't just about qualifications – there are other considerations to keep in mind. Some other important factors to consider include: a choice of well-maintained automatic and manual vehicles instructors in your area a driving school that offers lessons at a time that suits you no extra or hidden costs – tuition fees should include everything including petrol and insurance a high-pass rate Choosing driver education in Auckland, for yourself or for your child, could be a life or death choice. It's vital to instil good, safe driving practices from the very start. You need a qualified driving instructor who can teach you the driving skills required to pass this tough test. More importantly, road crashes are the biggest killer of teenage drivers in New Zealand – 700 teenagers have died on our roads in the past decade. Learner drivers of any age, but particularly younger drivers, really do need to choose the best driver education Auckland has to offer – not just to pass the test but to survive!
Professional Driver Education: The Benefits!
Not everyone considers the benefits of a professional driver education, but it is important not only to know the rules of the road, but also to know exactly how to handle a vehicle. Everyone who wants to legally operate a motor vehicle in New Zealand must obtain a driver's licence, but in order to do that, they need to pass written and practical driving tests.

New Zealand has a graduated licensing system, which means that every new driver has to work through the process of driver education by completing a certain amount of driving time within each stage of the restrictive licensing. There are three distinct stages in the driver licensing system; learner, restricted and full.

You will have to take a test and pass it for each stage of the licensing system. Stage 1 involves a theory test and stages 2 and 3 involve a practical driving test. As the driver moves from one stage to another, they receive a new licence which has different requirements and greater responsibilities. All testing is run under strict timelines, so if you are late for a test it will be cancelled and rescheduled.

Historically, many parents have taught their children how to drive a vehicle, but there are plenty of excellent advantages to hiring a professional driving instructor for driver education, instead of the "do it yourself" option, including:
Vehicle Insurance
Insurance companies understand the benefits of professional driver education and encourage all new drivers to take at least a portion of their driver training with a professional instructor.
Proceeding To The Next Licensing Stage
Under the graduated licensing system, it is recommended that people drive up to 120 hours, before they move to the next stage. Working with a driving instructor can speed up this process, as training provided by instructors is at an advanced level.

If you are worried about your practical driving test, it is a great idea to take a pre-test assessment with a driver education program that can help to identify any bad driving habits you may have. This type of testing can identify areas of weakness that you need to work on and correct, in order to increase your chances of passing your practical driving test. If you have previously taken such a test and failed it, you may have low confidence. Working with a driver education company can help you to restore the confidence that you need to succeed and pass your road test.
Defensive Driving
A professional driver education can prepare you for a wide variety of scenarios. Defensive driving is an important part of learning how to drive and prepares drivers to "read" other drivers on the road. For example, you are driving down the road and see a car coming towards you, on your side of the road. Instead of panicking because you don't know what to expect, learning about defensive driving will help you to evade a situation, where you might otherwise be involved in a serious accident that can leave you with debilitating injuries.
Moving To New Zealand From Overseas
If you are moving to New Zealand from overseas from another country, there is going to be a lot of adjustment when it comes to driving a vehicle on NZ roads. Depending what country you are moving from, you may need to adjust to driving on a different side of the road. You should familiarize yourself with the rules of the road and the driving laws of New Zealand, so as not to endanger yourself or other drivers on the road.
Advanced Driver Training
Even if you have been a fully licensed driver for many years, advanced driver training can be helpful to assist you in becoming a better driver. Over many years of driving, people can pick up some bad driving habits which can affect their performance on the road, even if they are not aware of it. Advanced professional driver education can help you to brush up on your driving skills, especially if you need to re-sit the test for any reason.

Young drivers tend not to have a great deal of confidence when they start to drive a vehicle and this can be evident to the licensing authority, when the time comes for them to take the practical road test. A professional driver education, even if it involves only a few sessions, can make the difference between a young driver passing their road test, or failing it and having to endure further practice.

Professional driver education for young drivers is most effective from the moment they obtain their learner's licence. It is important to be taught the correct driving habits from the start. Although parents and relatives have great intentions, they are not impartial and can cause the driving student to be nervous and/or make mistakes when they are trying to learn how to drive. Driving instructors have specific course criteria and teach each new driver the important steps that they need to learn. This is in order to have the best chance of success from the very beginning.

Elderly drivers over the age of 75 are required to renew their licence once every two to five years, but they have lower renewal fees. If a driver is over the age of 75, they will need to present a medical certificate when they apply for a driver's licence. If their doctor recommends one, then they may need to take a 30 minute on-road safety test. If you, or someone close to you is in this situation, it is a good idea to take some driver education training to brush up on driving skills. When the road test is taken, the chances of passing are increased.

Overall, driver education is a good investment in the future of young drivers and in helping older drivers to get back on the road.
The Benefits Of Driver Training Courses
Driver training courses, where you pay for professional tuition, could be the difference between success and failure when it comes to getting your driver's licence. There's nothing to stop you getting free lessons from a friend or family member, but if you want to pass your test with a minimum of fuss, and attempts, you're better off investing a few dollars and receiving tuition from qualified driving instructors.
The Trouble With Free Lessons
Your parents, and other family members of a certain age, have probably told you all about the good old days - when there were jobs for all, when going to the movies was cheap and when getting a driver's licence was a piece of cake.
Until the late 90s, the driving test consisted of a moderately easy theoretical exam followed by a practical test that was little more than a spin around the block. You could, quite literally, get your licence in a matter of minutes! Compare that to today's graduated licensing system, particularly the very tough test at the restricted stage, and you'll agree they certainly had it easy back in the day.
Because the New Zealand driving test was much easier, a minimum of practice and preparation was required to pass it. And that's the downside of having a parent teach you to drive. Their experience of getting a licence, and your experience of getting a licence, are a million miles apart.
Faced as you are with a much more rigorous testing process, it's unreasonable to expect that an older driver can teach you how to meet today's standards. What they needed to know back then, and what you need to know to know today, is like chalk and cheese. And don't even get us started on the driving tests for class 2 licences!
Driver Training Courses Lead To Test Success
We're professional tutors, offering driver training courses. A big part of our job is to keep up to date with current testing standards, and pass that information onto you when you learn to drive with us. Our driving lessons will give you a very good idea of the stringent testing process recently introduced by the New Zealand Transport Agency.
This is essential knowledge as you approach your test, and something a well-meaning parent or family friend cannot teach you. We don't have to be in the car with you every time you drive. A good idea is to pay for several lessons with us, and then go out driving with a fully licensed family member or a friend.
Use the knowledge and skills we pass on to you. Don't listen to the advice you're likely to receive from a parent or a mate. While they mean well, it's important you stay focused on what we teach you. After all, we know what the new practical test is all about, and what the examiner will be looking for as you go for your restricted licence. Learn from us....listen to us...and then, ask a parent or friend to accompany you as you rack up as many hours as you can behind the wheel.
Parents, friends and proper driver training courses - that's a winning combination, and the best way to pass that tough practical test.
10 Reasons why a Professional Driving Instructor is Better than Your Parents
You may wonder what the difference is between learning to drive with your parents and taking driving classes with a qualified driving instructor. Many parents believe that they can teach their children to drive and one of the main reasons that they have this belief is because their parents taught them to drive.
Here are 10 reasons why a professional driving instructor is better than your parents:
A professional driving instructor does not know you personally, so they do not have a personal relationship with you that might get in the way of imparting all of the driving knowledge that you require.
A parent can pass on some of their bad driving habits.
Parents can tend to panic, overreact or become stressed when in the car with their trainee child.
Driving lessons with a professional can help the learning driver to gain ALL the skills that they need to know in order to pass a driving test. They are professionals!
Just because a parent has had their license for several decades does not make them the best trainer. There may be newer techniques and lessons an older driver is not aware of and will not pass on to their child.
A driving instructor's vehicle is required to be completely safe and road-worthy while a parent may not always fully inspect their vehicle before each outing.
Professional drivers must pass a series of exams in order to be qualified to instruct other people how to drive.
Professional instructors teach defensive driving skills and many other important skills that are necessary to help a young driver predict what lies ahead and how they can avoid a collision. They have the experience in imparting this knowledge.
When a young driver takes lessons with a professionally trained driving instructor they are eligible for a discount in their car insurance which can be much higher for younger drivers.
10. Finally, a professional driving instructor does that for a living and so has experience and knowledge to cover all aspects of what is required to learn to drive and to pass the test.
If your parent is also a driving instructor, then you get the best of both worlds!!
Learn To Drive In Your Holidays
School has closed for summer meaning you have got a couple of weeks' worth of free time to spend at home. This break, if you are aged above 15, provides you with the perfect opportunity to learn how to drive and finally get your license.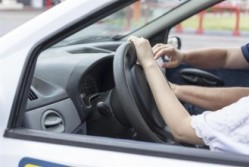 Acquiring a driving license is the first step towards adulthood and freedom. It means that you will no longer have to depend on your parents or older siblings to drive you around to wherever you need to go. All you need after you get your license is permission to use the car and you are set. A license is also a good start when you want your parents to buy you a car or hand down the old one.
A license means that you finally get to follow your own timetable and no one else's. You can decide when to do things at your own convenience without having to adhere to anyone's schedule other than your own.
This is all very exciting but an important question needs to be answered before your lessons can start. Should you go for professional driving lessons or should you be trained by a friend or a member of the family? The answer to this question is both.
For the best results you will need both, but professional training is a must if you want to ace your exam and practical test the first time. Training from a friend or family should only be used to complement professional lessons from a New Zealand Transport Agency (NZTA) approved instructor.
It is highly unlikely that anyone other than an Approved Driving Instructor (ADI) would have the knowledge, training and experience to teach you properly. Learning how to drive safely from the beginning will improve both your safety and that of other road users.
Statistics show that about half of the candidates taking a driving license exam fail. For first time candidates, the figure is even higher. The reason for the high rate of failure is because most candidates take the exam without proper preparation.
There are a couple of reasons why you should get professional driving lessons instead of "informal" ones, including:
A properly trained instructor identifies with you as an individual – this means that the instructor will interact with you on a one on one basis and not as part of a collective. He/She will thus be able to understand you better and adapt to suit you as he/she sees fit.
Patience – Parents or friends may not be the most patient of instructors. They can get annoyed by small mistakes or not be able to understand why you do not understand a certain operation. A professional will be able to handle this situation properly as he/she has been trained on how to do so and has dealt with other students before you, and so understands the situation.
The professional trainer will be able to develop a teaching plan that suits your needs – An ADI will be able to assess you within the first meeting and then develop an appropriate teaching plan that will be suitable for you. By understanding your learning speed, the instructor will know the areas where he/she will need to spend extra time and the areas that don't need as much work.
Experience, knowledge and skills – An ADI's learning process is continuous and therefore he has the latest information on driving. It might be a while since your parents got their license and they might therefore not remember most of their safety training. A professional instructor will even be able to provide learning materials for the learner. His skills and experience are vast due to the amount of training he has undertaken.
Lessons can be scheduled at your convenience – Parents have a lot of things to juggle. Lessons may therefore be inconsistent and at times may not be convenient for you. A professional instructor will let you make your own schedule so that you can take the classes when you are not busy. You will also be able to complete your training quickly as the lessons do not have to be done during someone's free time, which might be limited.
The vehicles are insured and checked by government inspectors to make sure they are in top shape. This means that any accidental damage will not be at your cost. Government checks also ensure that you are driving a safe vehicle with the proper modifications for training a new driver.
Dual controlled vehicles – this mean that when you take lessons from a professional, you will be able to use a vehicle specifically made for training drivers. This gives you more room for error and the instructor can be able to correct these errors before they result in anything serious, from the passenger seat!
Exam preparation – An ADI has coached many students before. She/he therefore understands the kind of questions to be expected in the theory part of the driving license exam. The instructor can also anticipate what the examiner will want you to perform during the practical exam and will thus prepare you adequately and ease your anxiety.
What To Look For In A Trainer.
When looking for a professional trainer to teach you how to drive, there are several important things that you must check to make sure that you get the most out of your course and are properly prepared for the examination.
The instructor's accreditation by the NZTA, and their experience.
The length of each lesson you will attend.
Whether the ADI has a structured approach with well-defined objectives.
Getting trained by a professional does not mean that you cannot also receive training from a parent or responsible adult. In fact, it is recommended that you do.
The more time you spend behind the wheel, the more confident you will become and this will greatly improve your chances of passing the license exam.
Capping Off Your Driver Education
Your driver ed is in good hands when you ask us to give you professional tuition. Our instructors are fully qualified, and they have the ability to pass on their considerable knowledge to you. You can rest assured that you'll learn from the very best when you learn from us. But there are a couple of things you can do to get an ever-better education, and to give you more chance of passing those crucial theoretical and practical tests first time round – enrol in a defensive driving course and undergo a pre-test assessment. We can arrange both of these things for you.
Driver Education To Help You Think Defensive
As part of your driver education, you should seriously consider enrolling in a defensive driving course. In fact, don't consider it....do it! The most attractive feature of such a course for you is the reduction in the restricted licence period – by six months for drivers under the age of 25 and by three months for drivers over the age of 25. In the long term, however, you'll recognise the outstanding feature of a defensive driving course. You'll notice that you're a smarter driver, able to manage risk and avoid dangerous situations. As a tool to get your licence sooner, a defensive driving is great. As a way to become a safer motorist, and stay alive on our roads, it's even better.
Ready For Your Practical Test?
There's nothing worse than going into any test with that nagging feeling - "Am I fully prepared?" Those doubts can lead to anxiety and poor performance during the test itself, which often results in failure. As you continue your driver ed, and approach an all-important practical test, there is no need to have those doubts playing on your mind. All you have to so is book a pre-driving test assessment with us and find out exactly how your driver training is going. During this assessment, we'll cover all the aspects of the practical test you're about to take. We can do the assessment in the actual testing area, so you can familiarise yourself and know what to expect on testing day. We can point out bad habits you might have picked up while you've been learning under the supervision of a family member or friend. Finally, we can give you an honest assessment of where we think you're at as a learner driver. Being prepared is the key to succeeding in anything, therefore a pre-test assessment is one of the best ways to prepare for your practical driving test.
Learn As Much As You Can
Driver ed should involve more than doing just the bare basics. You get out what you put in, and if you're not prepared to learn as much as you can then you should be prepared to fail when it comes to the testing stage. A defensive driving course and pre-driving test assessment are just two things you can to do to make you a successful learner-driver, and a better motorist. But they're not the only things. Why do 120 hours of supervised driving when you can do 125? Or 135? And if you have some time and money at your disposal, why not pay for an extra lesson of professional driver tuition? Think of it as a refresher course where you can check you're still on the right track. Take every opportunity you can to learn as much as you can, and you'll get the results you deserve.
Are You Ready For Your Driving Test?
Are you fully prepared for your driving test? It's a step towards gaining your licence and, ultimately, independence. But it's not as simple as it used to be. Preparation and hours of practice are essential.
The Graduated Licencing System
Today's licensing process is a graduated affair, and much more difficult to pass. You have to sit a theoretical test to gain a learner's licence then spend six months practicing your driving before sitting your restricted test. If all goes well at that stage – and the restricted test is rather difficult to pass – you are on track for your full licence test.
How long you stay on a restricted licence before doing a full licence driving test depends on your age, and whether or not you take advanced driving courses while on a restricted licence. You probably know all this. But do you know how to avoid the pitfalls that often lead to test failure?
Why You Might Fail Your Driving Test
reckless, dangerous or inconsiderate driving
the inability to carry out the testing officer's instructions due to a lack of ability
exceeding the speed limit
failure to comply with Give Way rules or signs
failure to comply with Stop rules or signs
Key Steps to Getting Your Drivers Licence
You will have to follow several steps before getting a full driving licence.
For your safety and that of other road users, the New Zealand Transport Agency (NZTA) has to make sure that you possess adequate skills and experience before awarding you a full licence.
They use a system that consists of three stages, all of which you will have to go through before getting the full licence. These stages or steps are learner licence, restricted licence and full licence.
Learner licence
For the award of this licence, you must be aged 16 and above. You will need to undergo an eye check to ensure your sight is up to par and pass a theory test.
After you get your restricted licence, you are legally allowed to drive provided you adhere to certain conditions.
These conditions are:
1. You must be in the company of a supervisor every time you are driving.
2. You can only have passengers on board with permission from your supervisor.
3. 'L' plates must be displayed at the rear and front of your vehicle anytime you are behind the wheel.
The licence is valid for five years. If this licence expires before you move on to the next step, the NZTA requires you to sit for another theory test before they renew your learner licence.
Restricted licence
The minimum age at which you can acquire this licence is sixteen and a half years. This is because you need to have held your learner licence for a period of not less than six months. For this step, you are required to take a practical test in order to get the corresponding licence.
Once awarded, the restricted licence will reduce the number of restrictions imposed on learners but will still have a few of its own.
The restrictions are:
You can only drive between the hours of 5am and 10pm after which you are required to have a supervisor accompanying you.
You're only allowed to drive the type of vehicle you sat your test in. If it was an automatic, then you're only allowed to drive an automatic unless you are in the company of your supervisor.
Passengers are not allowed unless a supervisor accompanies you.
Spouses, parents and people to whom you are the primary caregiver are exempted.
This licence is also valid for five years. If it expires before you move to the next step, a theory test will be administered before it's renewed.
Full Licence
For drivers aged below 25 years, you will have to be above 18 years of age and have had your restricted licence for at least 18 months to be eligible for the full driving licence.
Drivers aged over 25 years are only required to have held theirs for at least 6 months. This period will be slashed by half if you have an advanced driving course certificate to 12 and 3 months respectively.
The full licence is the final step and will eliminate all driving restrictions imposed before. It also allows you to drive both automatic and manual vehicles regardless of the vehicle you sat your practical test in.