Driver Safety - Learner Driver Tips [EBOOK] Ch 3
April 30, 2019 at 11:13 AM
In Chapter 3, learn about how to improve driver safety on the road by dealing with blind spots, scanning for hazards, utilising the 12 second rule and deciding on the best time to overtake other vehicles on the road.
Jump To:
3.1 DEALING WITH BLIND SPOTS
3.2 SCANNING FOR HAZARDS
3.3 WHAT IS THE 12 SECOND RULE?
3.4 DRIVING IN TRAFFIC – PLANNING AHEAD AND STAYING ALERT
3.5 DECIDING WHEN ITS SAFE TO OVERTAKE
Blind spots are large areas around your car that can't be seen by simply looking forward or checking your mirrors when driving. For a car, the main blind spots are located slightly behind the driver along either side of the car. Of course, there could be others.
Blind spots can be large enough that cars and motorcycles could completely disappear into them. The good thing is that a quick shoulder check can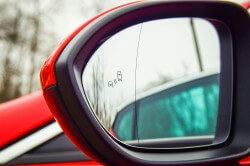 help you identify hazards in these areas. A shoulder check is done by quickly turning your head (not your whole body) to look either right or left through your side windows.
When to check your blind spots
Always check your blind spots before:
Pulling out from the kerb
Parallel parking or leaving a park
Making U-turns or three point turns
Merging with traffic
Changing lanes or overtaking
Changing position on the road eg before moving into a flush median.
In addition to checking your own blind spots, avoid getting into other driver's blind spots too when driving. Drive ahead or drop back to create some distance when driving alongside another vehicle.
Take a look at our Learn to check your blind spots video.
A hazard is anything that will require you to react when driving to avoid danger. There're two types of hazards – visible and hidden hazards. Visible hazards are easy to spot such as potholes and cyclists on narrow roads, while hidden hazards can't be seen straight away such as parked vehicles that could pull out without warning.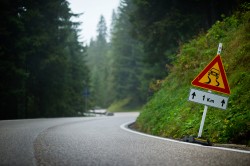 While experienced drivers can identify these hazards effortlessly, newer drivers need to put some conscious effort to identify them – more so the hidden ones.
Tips for spotting hazards
Scan about 12 seconds ahead. Don't just stare at the road ahead but scan the adjacent areas to get the big picture.
Always keep an eye out for both visible and hidden hazards.
Always keep track of hazards until they are no longer a risk to you.
For the best reaction to hazards, think ahead on what you'd do to avoid hazards in case you encounter them. This prevents panic and helps you deal with the situation more capably.
3.3 WHAT IS THE 12 SECOND RULE?
With many accidents happening as a result of motorists not looking far enough up the road, the 12-second rule works to ensure that drivers have enough room/time to notice and appropriately react to hazards
in front of them. The rule maintains that drivers should always aim to scan the road at least 12 seconds ahead when driving.

While this might seem like a pretty long distance, knowing what is happening up the road is the best way of avoiding trouble when driving – which makes looking ahead when driving a good habit to develop.
Judging how far 12 seconds actually is:
Pull over to the side of a reasonably straight road.
Start counting to twelve as soon as a car moves past you.
Note the distance between your vehicle and the car when you get to 12 seconds. That is how far ahead you should scan when driving.
You will need to look further than 12 seconds ahead when driving faster as the distance you cover within that time will be significantly more.
3.4 DRIVING IN TRAFFIC – PLANNING AHEAD AND STAYING ALERT
You need to plan your route in advance before driving on busy roads.
Planning ahead before you drive in a busy area means you have one less thing to worry about when driving. You also need to be aw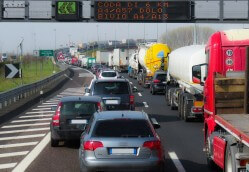 are of the traffic around you at all times when driving on busy roads for safety.
Do the following when driving in busy traffic:
Check your mirrors regularly.
Check your blind spots especially when you want to change lanes.
Keep on the lookout for motorcyclists and cyclists who might come through between lanes or on your left.
Be on the lookout for drivers making abrupt lane changes without signalling or pulling into small gaps in traffic.
Try to predict the actions of other drivers on the road so that you have more time to react if need be. Look for clues such as the direction drivers are looking, the direction their wheels are pointing to or small forward movements from side streets.
By doing these things, you'll be able to identify and predict hazards so that you can take action to avoid an accident.
3.5 DECIDING WHEN ITS SAFE TO OVERTAKE
The most important aspect of overtaking is deciding when it's safe to pass another vehicle and when it's not.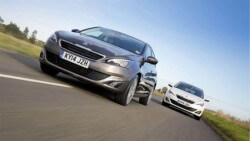 There are a couple of things you need to consider before you decide whether it is safe to overtake or not.
These are:
Your current speed. If you are already travelling at a speed that is equal or above the prescribed speed limit, then it's not only unnecessary to overtake, but also illegal. The need to pass another vehicle does not exempt you from speed limits.
The traffic ahead. Look ahead (at least 12 seconds away) to determine whether there is enough clear road for you to pass and pull in safely in front of the vehicle you have just passed. If there isn't, don't overtake.
The markings on the road. A dashed white line on your side of the road means you can overtake if it's safe to do so. A single yellow line or two yellow lines, on the other hand, mean that you are not allowed to overtake.
Remember, you don't have to overtake. If for any reason you're not sure, don't pass.
Previous Chapter Next Chapter
Car Operation General Driving
Category: A1 Learner Driver Tips EBOOK