Emergency Driving - Learner Driver Tips [EBOOK] Ch 7
April 30, 2019 at 11:17 AM
In Chapter 7, learn how to handle various emergencies including; emergency steering, brake failure, tyre blowouts and more.
Jump To:
7.1 STEERING OUT OF TROUBLE
7.2 WHAT TO DO IN CASE OF BRAKE FAILURE
7.3 WHAT TO DO IN CASE YOUR ACCELERATOR GETS STUCK
7.4 HOW TO DEAL WITH A TYRE BLOWOUT
7.5 MAKING AN EMERGENCY STOP WITH ANTI-LOCK BRAKES (ABS) – AUTOMATIC CAR
It's usually a better idea to steer to avoid a hazard than to attempt to stop your car by braking, more so when you're at speeds above 40 km/h. This is because your swerving reaction time will be faster than your braking reaction time.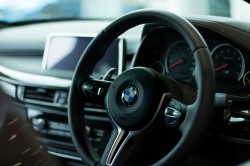 st
However, you'll need to have good steering skills to manoeuvre out of sticky situations while maintaining control of your vehicle.
Tips for steering out of an emergency
Always keep both your hands on the wheel at the 9 and 3 o'clock position or the 8 and 4 o'clock position. Also, maintain a firm grip on the wheel (not strangling firm) as this will help you turn quicker and also keep you safe in case your airbag is set off.
Don't apply the brake while turning as it is easier to lock your wheels when you do both at once. This could make you lose control of the vehicle.
Don't turn any more than necessary to clear the obstacle as sharp turns could cause your car to skid or rollover.
Be ready to counter steer, i.e. to turn the steering wheel back in the other direction once you've cleared the obstacle to keep your car on the road.
7.2 WHAT TO DO IN CASE OF BRAKE FAILURE

Newer vehicles have a split braking system which makes it less likely to have a total brake failure. If the brake warning light turns on, you might still have braking in two of the car's wheels,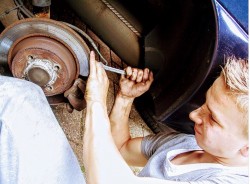 probably one rear and one front wheel. It won't work as fast, but the partial braking system will allow you to stop your vehicle and call for help. Be aware that stopping distance will increase significantly.
If your brakes completely fail, you should:
Shift to a low gear while you scan for a safe place to stop.
Try Pumping the brakes several times in quick succession as this might build adequate brake pressure to slow your car.
If pumping the brakes doesn't work, apply the emergency/parking brake slowly. If your rear wheels lock up and start skidding, let off the emergency brake until the skidding stops.
Warn other road users by switching on your headlights and hazard lights and sounding your horn
Keep your eyes on the road and steer your vehicle to a safe place off the road or steer into a road that's going uphill.
If you are travelling downhill and the vehicle is starting to lose control, try to scrape against something on the side of the road, such as a safety rail, a bank or the kerb.
Once your vehicle stops, call for assistance. Don't drive it again until it's fixed.
7.3 WHAT TO DO IN CASE YOUR ACCELERATOR GETS STUCK
It does not happen often, but when your accelerator pedal malfunctions or sticks, the situation can be quite frightening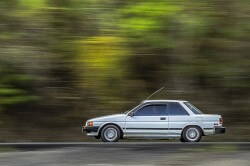 and dangerous. When the accelerator pedal sticks, your car will keep increasing speed while your braking efforts become unresponsive.
If you find yourself in this situation, keep calm and do the following:
Keep your hands on the steering wheel and remain focused on the road ahead.
Tap the pedal a couple of times and try to lift it with your toes to see if it will come loose.
If the accelerator pedal remains stuck, shift gears to neutral and then start braking. Your engine will race, but because your gear is in neutral, no power will be transferred to your wheels.
Steer your vehicle off the road and bring it to a stop.
Switch off the engine and put on your hazard lights.
If your car does not shift into neutral, turn your ignition off as the last resort but don't put it into "LOCK" as this will lock up your steering wheel. Then apply the brakes to stop.
Once the car stops, call for help so that a professional can fix it before you drive it again.
7.4 HOW TO DEAL WITH A TYRE BLOWOUT
A tyre blowout can be dangerous, more so if you're driving at high speed, as it could cause your vehicle to lose control. A burst front tyre will usually cause your vehicle to "pull" to the side of the blown-out tyre while a burst rear tyre usually causes your vehicle to sway side to side.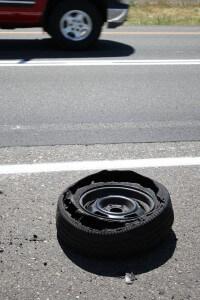 If you happen to get a tyre burst while driving, keep calm and do the following:
Hold the steering wheel with both hands and maintain the correct driving posture.
Avoid making sudden movements on the steering wheel as this could destabilise the car. Instead, try to keep your car on its path with mild steering movements.
Remove your foot slowly from the accelerator while keeping off the brake pedal.
Once the car has slowed down considerably, you can begin applying the brakes ever so slightly.
Indicate and steer your vehicle to the side of the road. Drive on the bare metal wheel if you need to, but don't stop in the middle of the road.
Put on your hazard lights once your car comes to a halt.
7.5 MAKING AN EMERGENCY STOP WITH ANTI-LOCK BRAKES (ABS) – AUTOMATIC CAR
When stopping abruptly, it's crucial that you keep the car from skidding as this will allow you to maintain control of the vehicle. ABS helps prevent the wheels from – which causes the car to skid – but some skill is still required in some situations to ensure it doesn't happen.sto
Tips for making an emergency stop with ABS:
Since it's an emergency, there isn't enough time to follow safety procedures like checking your mirrors and blind spots. You should, therefore, brake immediately and keep your hands on the wheel to maintain control of the vehicle.
In all weather and road conditions, apply the brake firmly and keep your foot pressed firmly and consistently on the pedal. The ABS should help keep your car from skidding as it slows. Never pump the brakes in an emergency. Keep the pedal pressed down hard and steer out of trouble. Don't become over-confident in your driving just because your vehicle has ABS brakes.
Once you've stopped, put your car in park and engage the handbrake if you need to stop for a while. Otherwise drive on if the hazard is no longer present.
Previous Chapter Next Chapter
Driving Conditions Crossings
Category: A1 Learner Driver Tips EBOOK