Manual Car Driving Lessons
Knowing how to drive a manual car is important if you desire to be a skilled, all round driver. If you are only experienced and licensed to drive an automatic, then your options can become limited. If you know how to drive a manual car, then you can drive both manuals and automatics as you choose, whenever you want.
We have two manual driving instructors covering most parts of the Auckland area. Ned Music & Kevin King. You will find more information about the instructors here
Common suburbs for our manual driving lessons:
East Auckland, Central Auckland and South Auckland.
Suburbs: Grey Lynn, Ponsonby, Auckland City, Parnell, Newmarket, Epsom, Mt Eden, Sandringham, Mt Albert, Avondale, Pt Chevalier, Lynfield, Blockhouse Bay, New Windsor, Waterview, St Lukes, Balmoral, Western Springs, Kingsland, Morningside, St Marys Bay, Herne Bay, Westmere, Three Kings, Hillsborough, Mt Roskill, Royal Oak, One Tree Hill, Parnell, Newmarket, Onehunga, Greenlane, Penrose, Ellerslie, Remuera, Orakei, Mission Bay, St Heliers, Glendowie, Glen Innes, Panmure, Mt Wellington, Pakuranga, Half Moon Bay, Howick, Botany Downs, East Tamaki, Dannemora, Mellons Bay, Cockle Bay, Shelly Park, Flat Bush, Totara Park, The Gardens, Totara Heights, Manurewa, Wattle Downs, Takanini, Conifer Grove, Manukau, Papatoetoe, Otahuhu, Mangere, Mangere Bridge.
If your suburb is not listed above, please get in touch
Check out our prices.
Why take manual driving lessons?
Manual driving lessons and a manual driver's license are an investment in your driving future. In fact, the benefit of taking manual lessons instead of automatic, is that once you have a manual license, you're qualified to drive an automatic as well. If you invest in an automatic license and driving lessons, you'll be restricted to driving automatics only and will need to undergo another driving examination to gain your manual license. Having said that, it's never too late to take manual driving lessons and attain your manual drivers license.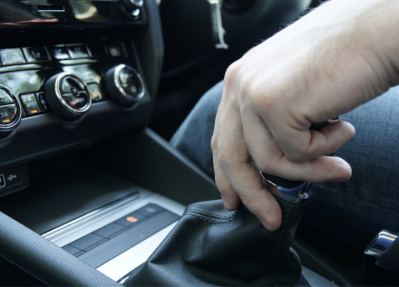 Other benefits of manual lessons
You'll gain more confidence with your driving. You'll become familiar with how to select and change gears with the gear stick and you'll learn how to use the clutch.
Many commercial vehicles have manual gear boxes.
When it comes to hiring cars when you're away on holiday, with a manual licence, you'll have your pick of the entire car hire fleet.
Much of manual driving is about the timing between engaging the clutch and changing gears. The ability to change gears smoothly and consistently takes some practice. Some learner drivers pick it up faster than others, but with expert lessons and practice, everyone can learn the art of smooth gear changes.
Another thing to consider is buying a car. Most manual vehicles are cheaper than their automatic counterparts of the same model. You could save yourself thousands of dollars purchasing a car with a manual gear box.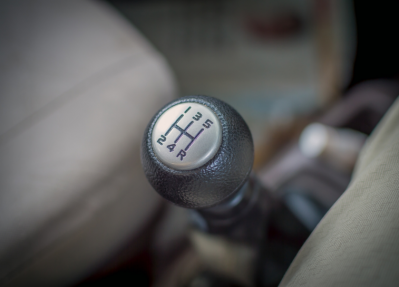 When it comes to driving, you have more control over a manual vehicle and its speed, as this can be controlled through gear changes and not just braking alone. Manual cars tend to hug the road better when cornering or going around bends and they are a lot more fun to drive. Manual cars also tend to consume less fuel than an automatic, due to the constant upshifting and downshifting of gears.
A1 Driving School was established back in 1973. We have the experience and expertise to teach you to drive a manual car and pass your driving test. Our lessons are a stress-free experience, and you'll actually have a lot of fun learning with our instructors. You'll learn how to change gears smoothly, when to select the correct gear, gear changes for cornering and everything else you need to know to safely and efficiently drive a manual vehicle.
So, don't delay. Book in for manual driving lessons today
Check out our prices.
NEED A DRIVING INSTRUCTOR? CONTACT A1 TODAY!

Talk to the qualified driving instructors at A1 Driving School today, contact us.