Quick Reference - Learner Driver Tips [EBOOK] Ch 16
April 30, 2019 at 11:26 AM
16.1 LEARNER DRIVER BEWARE – TEN COMMON MISTAKES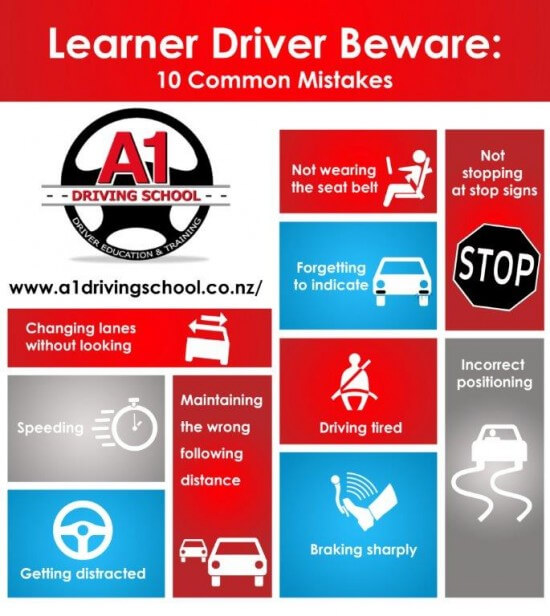 16.2 TOP TIPS FOR LEARNER DRIVERS
Always stay within posted speed limits.
Never drink and drive.
Pay attention to the road.
Be prepared for any type of emergency.
Keep your car in good running condition
Start out on a hill (Manual Car) – to see where clutch catches
Never follow too closely. – 3 second rule
Remove all distractions – no mobile phones!!
Practice driving on many different types of roads and highways as well as in the daytime and at night.
Consider taking some driver training courses.
Previous Chapter
Other Road Users
Category: A1 Learner Driver Tips EBOOK